I fancy this one so I thought I'd share it also with the rest of the Photo Hunters. Below is a picture of tiny paper soaps in different shapes and colors. I don't use them nor anyone in the family but they are nice "decorations" for the bathroom dresser and can be a substitute for a freshener for small cabinets or storage areas in bedrooms. At least for me, those are the main purposes of these cute paper soaps. :)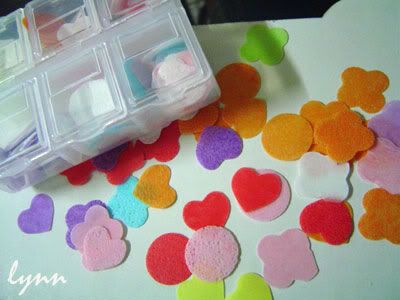 Another sharing is this tiny replica of a high cut rubber shoes sans the shoe lace. My daughter loves this one because it looks so much like her pink Converse shoes. She loves collecting key chains but this one is her favorite.
**********
To
TNChick
, get well soon. My prayers are with you.