I missed Photo Hunt for two weeks or three. I was out the past weekends. It's good to be back in this Photo Hunt meme. This week's theme is Curvy.
I'm sharing the view of
Kennon Road
, also knows as the
Zigzag Road
. It is a 32 kilometer highway going to
Baguio City
. This is one of the routes leading to the Philippines' summer capital. Some people prefer going this way since it is faster but it is not so safe during the rainy season. But the view as one goes up the mountain is simply majestic.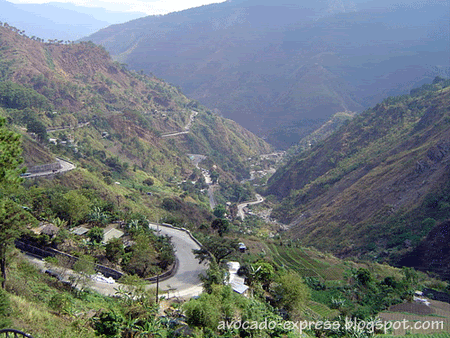 There's also the famous lion's head which doubles as a view deck. A lot of motorists stop and take pictures here, like me and my daughter. :)
**********
Mood: Energetic.
Music: Missing, Everything but the Girl